This email address is being protected from spambots. You need JavaScript enabled to view it.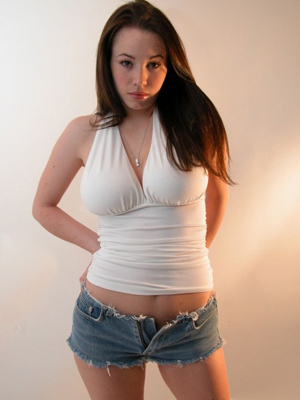 I am the little girl next door with the spankable ass. Yes, it's me! As you can tell, I love to role play and get the party started just right for my guests. When my guests come to Las Vegas, they have a fantasy in mind and I'm just the girl to make it happen. Don't let the baby face fool you. I'm old enough to enjoy all the kinky and fun things you want to do.
I would say I'm about average but the ass that I have is one that leads to visions of spankings and putting me over your knee. I know. I love being spanking and told what I can and can't do. Domination and submission is one of the things I do very well. For my guests that came to Las Vegas to indulge, I'm one of the few Las Vegas escorts that have a very detailed understanding of that lifestyle.
When I'm with my guests, the sky is the limit. I don't just do domination and submission. My guests are often happy to know that I am really good at giving girl on girl shows as well as erotic massages. My hands are very strong and I know just how to use them to get the tension from your body. I do offer one of the most popular Las Vegas escort services. I do offer a girlfriend experience. This is something that will give my guests total control of our time together. Just like with a girlfriend, I would be available for many of the things they would do with a girlfriend. And a lot of the things she was afraid to do. After my time with my guests, they know I'm the reason they will be coming back.